Welcome to
Hotel Magic Circus at Disneyland Paris
, search and book your room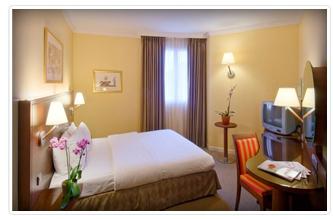 Magic Circus is a wonderful four-star hotel near Disneyland Paris and is verynear to the capital of France.
Very close by is all the fun you can imagine for you and your children with the wonderful city of Paris so close by. Come discover our hotel in all of its splendour.

Come experience all of what our hotel has to offer; the circus, its clowns, the acrobats and all of its amazing surroundings.

You will have a truly unique experience with memorable moments of fun, relax; whether you are travelling for business or leisure; you will find everything you need with a wide range of services and amenities.

This holiday will be special and unique...the experience, the professionalism and maximum comfort is all up to us.
Give us your Feedback
Magic Circus Hotel at Disneyland Paris, 20, Avenue de la Fosse des Pressoirs - Paris